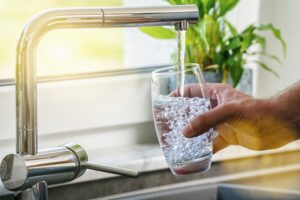 Water treatment is a broad category to explore. From filters to water purifiers, to even industrial-grade water treatment facilities, your search for "water treatment near me" can quickly get off the rails. Luckily, we're here to help.
For many of our customers, this will be their first time learning about water treatment. If you were to take a glass of water from your tap and drink it, would it taste bad? Would you get sick? This then means there are some contaminants in your water source that need to be filtered out or eliminated. Now we've come to the topic at hand.
Today, we're going to talk about the different types of water treatment services we offer and the specific customers they're designed for. For instance, some customers might just need their water tested for contaminants, while others already know there's a contamination problem and require a solution. We'll be there to help every step of the way.