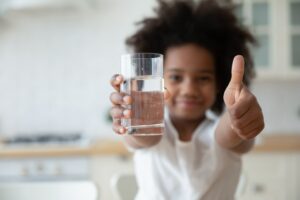 Deciding to drill a well for your home is worthwhile. A residential well can supply enough water for all of your indoor and outdoor needs. Your family will benefit from a reliable source of clean and safe water for well-being which the household well will also provide.
When investing in good residential drilling services, homeowners should be careful to ensure it's done right from the word go. When drilling a well, there are things to consider and some great reasons to avoid trying to do it yourself.
Selecting Water Well Location
One of the primary reasons homeowners decide to drill a well is to access quality water free from impurities. The best water well site will be far away from other water and sewage lines. Ensuring the water well is in a raised place prevents rainwater or nearby surface water from contaminating your supply.
Electric safety is essential for water drilling and precautions should be taken to avoid hazards. A safe distance from electric lines is mandatory which is usually given by authorities. Consulting a professional water drilling service will help you choose the appropriate location because they take all these factors into account.
Follow Water Drilling Standards
The water drilling service must be professionally done to result in a good, safe water supply. They will need to determine where the water is underground and use a variety of well drilling methods to get to it. Experienced hydrogeologists or water engineers do this.
Local municipalities have laws and codes that dictate where wells can be drilled. Bear in mind you might need licensing and registration to drill or use water out of the hole. A professional knows the right sources to check, saving you the headache of trying to do it yourself.
Save Costs 
A residential well is an asset. Hiring water drilling professionals saves you from the cost of expensive drilling supplies and equipment. On top of saving you money, water wells increase property value.
A professional will have access to water table records to find out where the easiest place to drill for water might be. The deeper the water source, the harder and more expensive the drilling will be. Consulting an expert for advice will cut costs in the long run, making accessing water cheaper and less cumbersome.
Easy to Maintain
When you hire a professional driller, they will ensure the well is properly constructed. Future routine well technical maintenance becomes easier. They also provide maintenance advice and service schedules, thus warranting a longer life span for the well. As a homeowner, you also benefit from uninterrupted water flow.
Bottom Line
Installing a well ensures that your home has a consistent supply of water among other benefits. There are necessary details such as the well location, water drilling standards, and cost that homeowners should determine in advance.
The best way is to let experts handle it from the get-go. Overall, professional residential well drillers will make the process outstanding.
Don't hesitate to contact American Pump and Drilling for well drilling in Olympia, WA.