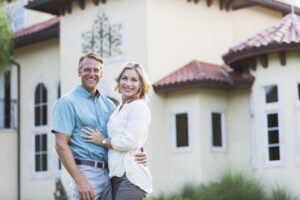 You might have noticed, in your search for an expert pump and drilling team, that there aren't many options out there. Some of them might be large corporations, others might be small, local teams from the area. In truth, every company is going to be different, which makes choosing the right one for your next well drilling in Shelton very difficult.
Don't worry. Take a deep breath and relax. Well drilling is complicated, especially if you don't know what the geology of your property looks like underground. It can be scary to see all the different cost estimates, and we totally understand that. This is why we'd like to simplify this process for you.
Today, we want to separate the good companies from the great ones, and give you a few extra reasons why calling us is your best option.
Equipment, Size, and Staff
Choosing a small, local company seems preferable in most cases–but you don't want a team that's too small. You need to choose a company that's been established in this industry long enough to have all of the necessary equipment to quickly and effectively drill on your property. A well drilling business is a huge investment, and you'll want to work with professionals who have made that investment.
Our team is large enough to have plenty of trained and certified staff to complete your project. In addition, we have high-tech and powerful equipment that can make your next well drilling job successful.
Out-of-the-Box Thinking
We've been in this industry for a while, which means we know how many things can come up during drilling. Every single acre of property is going to look different, and our staff is experienced with all different types of terrain.
To be honest, well pump and drilling services require a lot of out of the box thinking. If we hit an extremely rocky surface, or end up encountering some other problem, our team knows how to adjust and keep working without sacrificing your budget and project. We have decades of industry knowledge, and that matters a lot when different scenarios arise.
Long-Term Solutions and Trusted Approaches
Well drilling isn't the type of thing you want done on your property every year. You should be able to enjoy the results of this service for decades when it's done correctly. This is why you want to choose a team that has your long-term goals in mind.
Well drilling is a long-term solution, so make sure you check the results afterwards so that you're 100% satisfied.
Also, keep in mind that well drilling requires expertise, otherwise, you could see hours of extra work required to resolve the issue. This is not acceptable, and it's going to be important for you to work with a team that does things by the book.
Contact American Pump and Drilling in Olympia, WA for well drilling you can count on.