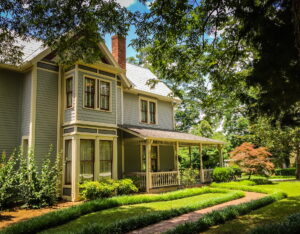 Well pumps aren't exactly the most well-known devices in our society. If we were to ask you right now how a well pump worked, you'd probably have to look up some of the information online before giving us an answer.
This isn't necessarily a bad thing. Many of our customers have busy lives and are experts in their own prospective industry, so why should they know the details of a well pump? That's what our team is for.
But in a lot of situations, the more information you know about your well pump (or your future well pump), the more likely you are to make sound financial decisions and to hire the right team. This blog post aims to inform our customers about well pump installation and ensure that they've got a good introduction to how these systems work.
1. Choosing the Right Pump
Did you know that there are different types of well pumps? There are centrifugal pumps designed for shallow wells that can be extremely affordable and efficient. Then, for deeper wells, there are jet pumps, submersible pumps, and other more complex systems that can bring water from low depths to your home.
Shopping for a well pump is not like shopping for a new car. They all do different things and are designed specifically for homes in unique areas or positions. This, unfortunately, is information that a team of specialists is trained to know.
So, we encourage customers to learn about the different types of pumps out there, but we're big proponents of meeting with a professional to discuss your options when you're ready to choose.
2. Location Is Vital
Even when you've chosen a particular type of well pump for your property, the works is only partially over. The location of the pump is going to be extremely vital for the overall cost and effectiveness of the drilling.
For instance, a professional well pump installer is going to need to look up your property's water table information from a local municipality or geological survey. Then, they'll be able to detect where the groundwater is most easily sourced, and begin working on installing the right system that will provide your home with clean water.
This is an oversimplification, but it's essential that you work with a team you trust for this part.
3. Sizing and Home Preferences
What if your home is a unique size? Maybe you've got multiple families living in this property and you require a larger-sized well pump? Or perhaps your home is old and has plumbing appliances that need to be retrofitted for your specific pump. These complications can easily be dealt with, but only by a professional well pump installer.
Make sure you address any concerns or unique circumstances with your local professional so they know what to do when it's time for installation.
4. Everything Else
It might feel like that's everything, but there's always more to consider. Think about your budget, any promotions and tax incentives you might have available to you, and more. These can be amazing ways to save money or to invest in a well pump that's better suited for your location and local environment.
Of course, our team will also walk you through everything you need to know when it comes to making such an important decision for your home.
Contact American Pump and Drilling in Olympia, WA for expert well pump installations.