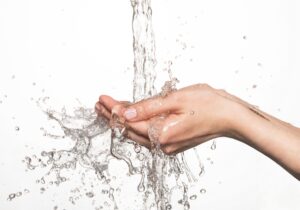 If you are planning to purchase a new home or commercial building, it may be tempting to skip the water inspection. However, if you do, you may find some unpleasant surprises down the road. 
During a water inspection, the inspector will ensure that any issues with the water are found. This will ensure you can have them addressed by the seller before finalizing the purchase. Remember, if you don't invest in this inspection, the cost of having to fix water-related issues down the road can be significant.
If you still aren't convinced that a water inspection is necessary, keep reading to find out some of the issues the inspector may find.
Contaminants
Did you know that even if the property you are considering buying is on city water, contaminants could come in through the main line? The contamination could be caused by several issues, including a break or leak in the line somewhere or old pipes that are deteriorating. Not only does this make the water dangerous to use, but it is a problem that will only worsen. Sometimes, the entire main line coming to the house will have to be replaced, which is an expensive and labor-intensive process. Finding this before buying will ensure the seller handles the problem.
Hard Water
Another potential issue is hard water. While hard water isn't uncommon, it can cause several issues over time. For example, it can:
Shorten the lifespan of your water heater
Cause mineral buildup around faucets
Cause dry and itchy skin
Cause your sinks and toilets to drain slowly
Cause your laundry to appear dingy
Hard water can be corrected with whole-house filtration devices. It is wise to add this as a stipulation to the purchase to ensure you don't have these issues.
It's a Smart Investment
Having a water inspection conducted is worth the money. The report will contain any issues with the plumbing and water when you purchased the house and any repairs made. It may be beneficial if you must have plumbing work done in the future.
Avoid Making a Poor Purchase
If you are ready to invest in real estate, it's important to be confident in the purchase. The only way you can be confident is by making sure that all the systems are in good repair. An inspection will give you confidence that no issues need to be addressed before the purchase is finalized.
Preparing for a Purchase
Don't skip the water inspection when you are ready to purchase real estate. As you can see, there are a lot of potential issues that an inspector may discover. With this inspection, you can avoid buying real estate that has water issues or needs many repairs.
Contact American Pump and Drilling to schedule a proper real estate water inspection in Olympia, WA.